Do You Feel There's Never Enough Time and Suffer From
Overwhelm, Stress, Anxiety, and Feeling Run Down? Here's a Guide to Help You Create the Peace of Mind You've Been Searching For…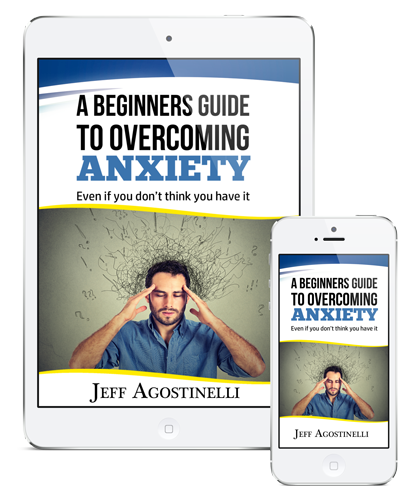 A BEGINNERS GUIDE TO OVERCOMING ANXIETY
by Jeff Agostinelli
In this free guide, you will learn why you respond to stress the way you do, along with how to identify some tell tale signs of anxiety, even if you don't think you have it.
You'll also learn the 3 strategies that create a sense of peace and well being, all while keeping you sharp and responsive at the same time.
Get Started Today...
Enter your best email address below. We'll get that ebook sent right over.