Having the right skill set to navigate life's disappointments can be the key factor in our story hindering or helping forward progress. Being able to understand and grow from hardship is essential.
My guest today talks about these times when life doesn't meet our expectations as Expectation Hangovers. You gotta love the frame on that one!
Christine Hassler is the best-selling author of three books, most recently Expectation Hangover: Free Yourself From Your Past, Change your Present and Get What you Really Want. She left her successful job as a Hollywood agent to pursue a life she could be passionate about. For over a decade, as a keynote speaker, retreat facilitator, spiritual psychologist and life coach, and host of the top-rated podcast "Over it and On With It", she has been teaching and inspiring people around the world. Christine believes once we get out of our own way, we can show up to make the meaningful impact we are here to make.
Today we'll unpack Christine's book Expectation Hangover and so much more.
In this episode you'll learn
What an Expectation Hangover is and why they happen.
The new skill-sets needed in our modern world to create healthy and meaningful relationships.
How to deal with our feelings when life doesn't meet our expectations.
The importance of giving ourselves space to feel, and the reasons why we resist.
How to bridge the gap between spirituality and personal development.
The benefits of taking the time to examine and understand our emotional triggers.
How to let go of our critical nature, and develop more self-love and compassion.
How to learn from the hardships and disappointments in our lives, instead of numbing ourselves with destructive habits.
Techniques to strengthen the emotional intimacy between men and women.
How men can navigate the new terrain of relationships, and increase their intimacy and emotional intelligence.
How to get over and heal from past break-ups, view relationships as a gift, and get on with love!
Click to Tweet Christine's quote
"Be the change you want to see in the world."
– Mahatma Gandhi
Connect with Christine on social media
Facebook | Instagram | Twitter | LinkedIn | Website
Resources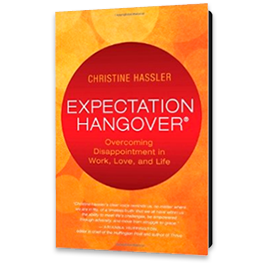 You may also like these episodes
Subscribe to The Next Level
Like what you heard?
Strike up a conversation here on the blog, leave a comment below with you biggest take home point.
If you like the show, please take a moment to leave an honest review and rating for the podcast on iTunes, they're super helpful for the ranking of the show and I read every single one of them personally!
AND, remember to subscribe to the podcast on iTunes, to get automatic updates every time a new episode goes live!