We are all on some level seeking answers. We search for answers to common every day problems or challenges, as well as the bigger more existential answers like why are we here, and what is the meaning of life.
Brian's book, The Wow of The Now and a lot of what he teaches came at the perfect time for me. In the quest for answers, I started to cling to what's true, or at least what I thought to be true in that particular moment. Through asking better questions, being genuinely curious, and being willing to sit with a question until it takes it's full course… is proving to be a great method for seeing potential answers to some of life's bigger questions.
Brian Piergrossi is the author of The Wow of the Now & The Big Glow, international life coach & renowned non-dual teacher. For over 10 years, through personal coaching sessions, retreats, workshops, classes, FB live videos & online courses, using direct inquiry, authentic relating & meditation exercises, Brian has inspired hundreds of thousands around the world to explore the truths within as a gateway to freedom, love, inner peace and empowerment.  His latest project is The Secret Glow Online Community.
At the age of 20 years old, Brian was suddenly struck by a mysterious, debilitating illness, later labeled chronic fatigue syndrome, that lasted for years, leaving him in intense, daily, physical pain and too weak to effectively function in society. When no medical or other authority figure could explain the suffering that was happening to him, Brian made it his life commitment to inquire into human suffering.
What began was over 11 years of committed, serious inquiry, study and personal application into the fields of spirituality, religion, psychology, sociology, cosmology, ecology, health, arts, science, yoga, as well as the core of the enlightenment and self-realization teachings.
After leading a quiet, simple life for over a decade, Brian felt a passionate calling to share his straight forward, timeless, insights for the 21st Century in a modern context with those who are ready and interested.
Since that time, Brian has dedicated himself full time, professionally, and privately, to supporting the path of transformation, self-realization and self-actualization in individuals, families and communities around the world.
Today we'll chat about one of Brian's books, The Wow of The Now , and more…
In this episode you'll learn
How to identify opportunities for evolving into higher consciousness.
Why detaching from an outcome can bring feelings of clarity and liberation.
How to increase present moment awareness to help us develop our intuition.
Techniques for asking ourselves questions that can reveal our true purpose.
The benefits of accessing the intelligence of our hearts, before delving into the mind.
Why curiosity will lead to greater self-awareness.
Tips for developing our internal sense of direction.
How quieting our minds can help us tap into the universal intelligence.
Why giving ourselves the space to unplug will help us develop our conscious awareness.
Why constantly searching for answers can keep us trapped in our minds.
How to embrace vulnerability and uncertainty so we create more space for beautiful things to enter our lives.
Click to Tweet Brian quote
"To be in the world, but not of it."
Connect with Brian on social media
Twitter | Facebook | Instagram | Website
Resources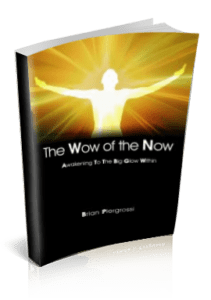 You may also like these episodes
Subscribe to The Next Level
Like what you heard?
Strike up a conversation here on the blog, leave a comment below with you biggest take home point.
If you like the show, please take a moment to leave an honest review and rating for the podcast on iTunes, they're super helpful for the ranking of the show and I read every single one of them personally!
AND, remember to subscribe to the podcast on iTunes, to get automatic updates every time a new episode goes live!