Let's face it… the old model of command and control leadership has lost it's grip. To be an effective leader in today's culture requires humility, authenticity, and transparency.
My guest today is at the forefront of leadership, helping leaders understand what it takes to create a company culture that fosters the talents and skills of the entire team.
Dov Baron has been speaking internationally for over 30 years, he's the man with a finger on the pulse of the evolving world of NextGen leadership. One of Inc. Magazine's Top 100 Leadership Speakers to hire, Dov Baron is a master storyteller! Considered by many as the leading authority on Authentic Leadership, and the founder of Full Monty Leadership and The Authentic Speaker Academy for Leadership. Outside of his speaking and training Dov works with multi-disciplinary leaders and executive teams to build the bonds that create organizational cultures that become Fiercely Loyal.
Dov is a bestselling author of several books. His latest book is Fiercely Loyal; How High Performing Companies Develop and Retain Top Talent. He also writes for and has been featured in many industry magazines including being featured on CNN, CBS Small Business Pulse, SHRM, Yahoo Finance, Boston Globe, Business in Vancouver, USA today, CEO, Entrepreneur and many more.
In this episode you'll learn
What the new face of leadership looks like
Why you can't lead based on the old model of command and control
What it means to be a purpose driven individual and have a purpose driven company
What makes leaders come up short in creating loyalty in their companies
Dov's unlikely story that got him into the leadership space
How to show up as an authentic leader
Dov's big mistake and lesson learned about becoming and staying true to your own style of authentic leadership
Why the younger generations are demanding higher levels of authenticity and accountability
How leadership is more about the legacy you leave than the way you lead
The top characteristics that make up great leaders
The surprising truth about what actually drives our default leadership style
The importance of building a team around yourself
Key distinctions between arrogance and certainty
How vulnerability is different than what we have been trained to believe
What Dov calls Soul Leadership
How your purpose is hidden behind your pain
Click to Tweet Dov's quote
"Your pain is the breaking of the shell that encloses your understanding."
– Kahlil Gibran
Connect with Dov on social media
Twitter | Facebook | LinkedIn | Website | YouTube
Resources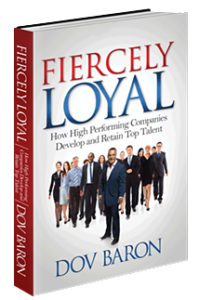 You may also like these episodes
Subscribe to The Next Level
Like what you heard?
Strike up a conversation here on the blog, leave a comment below with you biggest take home point.
If you like the show, please take a moment to leave an honest review and rating for the podcast on iTunes, they're super helpful for the ranking of the show and I read every single one of them personally!
AND, remember to subscribe to the podcast on iTunes, to get automatic updates every time a new episode goes live!